Delta Car & Truck Rentals
Establishment and car rental at 5666 12 Avenue #4, Delta, BC V4L 1C4, Canada. Please contact Delta Car & Truck Rentals using information below: address, phone, fax, email, opening hours, customer reviews, photos, directions and more.
Opening hours
| | |
| --- | --- |
| Monday | 08:00am — 06:00pm |
| Tuesday | 08:00am — 06:00pm |
| Wednesday | 08:00am — 06:00pm |
| Thursday | 08:00am — 06:00pm |
| Friday | 08:00am — 06:00pm |
| Saturday | 10:00am — 03:00pm |
X
Photos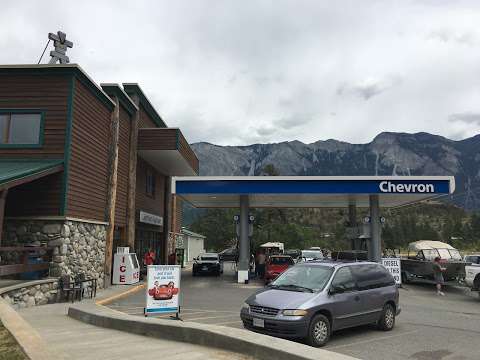 Reviews of Delta Car & Truck Rentals
Charles Parker Added 2018-11-04

★ ★ ★ ★ ★

Great experience, good vehicles. I was met at the Tsawwassen Ferry terminal by the Delta agent who brought me to their facility. Car was in excellent condition and was comfortable, all at a very reasonable rate which allowed me to avoid the high cost of ferrying my car from and back to Victoria. I was able to leave the car at a nearby parking lot with shuttle service to the later ferries. Couldn't have been easier. Don't hesitate to rent from Delta; like me, you'll be pleased you did.

John R. Jell Added 2018-10-29

★ ★ ★ ★ ★

These guys are GREAT! Anyone going to Vancouver for a day from the island…save the ferry money, leave your car, and use these guys! I took the ferry to Tsawwassen so I could visit family in Vancouver during the Xmas Holidays while my wife continued to visit many family and friends on the island. Delta Car picked me up from the Tsawwassen terminal. The rental rate was very competitive. The car was reliable. I parked as requested after hours at the Stop & Go lot which took me back to the ferry terminal. I figure I saved at least $70 versus bringing my own vehicle for this day trip. They made it real easy for me! I highly recommend them!

Jony Hubert Added 2018-10-06

★ ★ ★ ★ ★

Absolutely fantastic service and great pricing. No other car rental company comes even close. I highly suggest renting your car from them.

Nicole Vieira Added 2018-09-22

★ ★ ★ ★ ★

I had such a wonderful experience with Delta Car and Truck Rental! The guy running the Tsawwassen Office was SO friendly. The van I rented was clean and great and I had absolutely no problems, but I know that if I did, they would have been right there to help me through! The price was so agreeable, they were willing to accomodate a pick-up outside of business hours and they were very quick to contact me about my reservation that I had started online. All in all I am SO impressed and I am definitely using them every time I need to rent a car! I HIGHLY recommend them to EVERYONE!

wayne k Added 2018-09-03

★ ★ ★ ★ ★

One of the cheapest places to rent a car in Vancouver. Service is very good and friendly. Cars aren't the best but all you really need in a rental car. You can do airport pick-up and drop-off for a fee. The airport drop off is very convenient and you can do it anytime day or night.